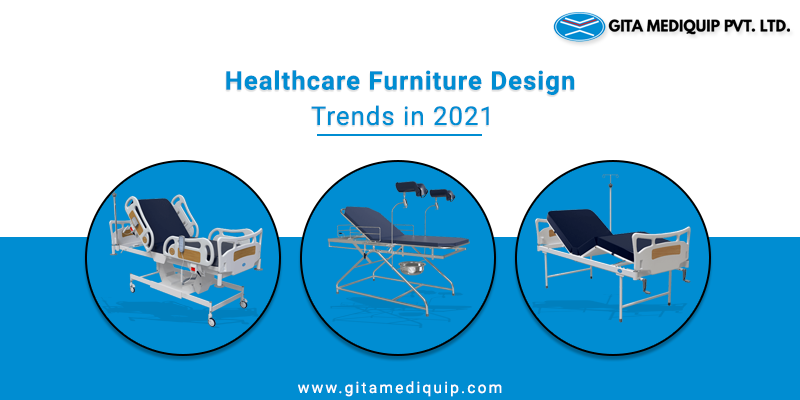 The healthcare industry is continuously innovating to provide a safe, sophisticated, and comfortable experience to patients and guests. From comfort to functionality, healthcare furniture has a large impact on efficiency and quality of care. Here are some latest trends in hospital furniture in India which will help you improve the experience of patients, hospital staff, and guests.
Bariatric Healthcare Furniture
Traditional furniture cannot accommodate larger adults comfortably. This causes discomfort and poses safety risks for larger patients. Hospitals need to thoughtfully get the furniture designed so that patients with bodies of all sizes and dexterities could be comfortably treated in your healthcare facility. Obese patients often need increased healthcare support and hence it becomes important to make sure that you have some furniture in every area to accommodate obese patients.
Comfort with Style
While it is important to have furniture that is functional, it is also important to make a visually appealing setting. In hospital spaces, drab and monotone furniture could add to the stress and anxiety. To provide a relaxing experience to your patients, make sure the furniture is both stylish and comfortable. This could put patients at ease while also contributes to the hospital image.
Sustainable Designs
Sustainability is no longer a choice but has become a responsibility. Designing hospital furniture using environmentally-friendly materials is good for nature as well as patients. Non-Sustainable materials release harmful chemicals in the air which includes VOCs (Volatile Organic Compounds). VOCs may cause effects like irritation in the eye to damaging the central nervous system. Patients with a weak immune system can be sensitive to air quality.
Versatility
Your healthcare furniture should be adaptable to different activities that take place in the same room. Flexible reconfigurable furniture helps hospitals provide a good experience to the patients while making the space more functional. Such versatile furniture can be easily moved around to accommodate other larger equipment in the room without much hassle. For instance, you could easily move a hospital bedside locker to make space for a mobile examination cart. Modular furniture also improves treatment quality as such furniture could be easily accessed in times of need.
Your furniture setting should be a winning combination of ergonomics, flexibility, comfort, and style to create a relaxing and uplifting hospital environment. If you are looking to set up your hospital with such modern furniture and OT equipment, feel free to touch base with us.