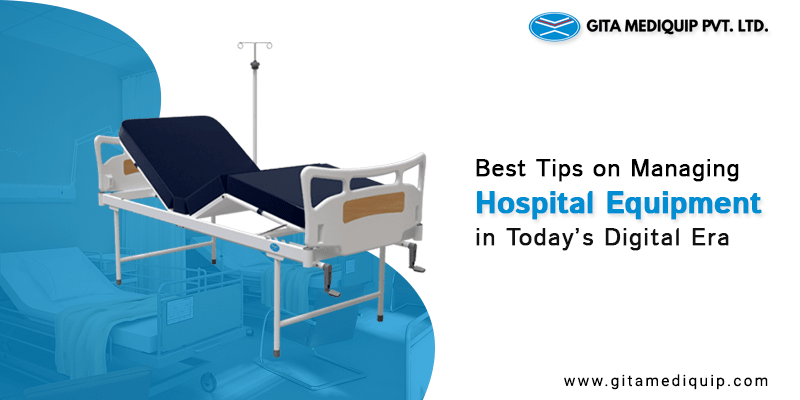 Hospitals and nursing homes of all sizes have a quite a lot to manage on a daily basis. They got to treat a number of patients suffering from various diseases every day and that's why they have to be at the top of their performance. Hospital equipment plays a crucial role in making sure they are able to give their 100 percent to their patients. There are a number of hospital furniture manufacturers in India and you can choose the one with a wide and sound portfolio, but you need to keep certain tips in mind while managing hospital equipment. Here're those pointers.
Renting vs. purchasing
Most of the hospitals are often caught up between renting and buying. Some consider renting and some consider buying a better option, but frankly speaking today's digitally advanced and modern hospital equipment are highly cost-effective. They are not really expensive to buy. All you need to do is get in touch with a good examination table manufacturer to explore your options.
Warranty database
One of the crucial aspects of managing hospital equipment is warranty. You want to make sure that your hospital equipment function well for many years to come and are maintained from time to time. Extended warranty may cost you a little bit extra, but it is certainly worth it. By creating a warranty database you can easily keep track of your equipment and their warranty status.
Gain insights from your staff
It is very important to take advice from your work-force. They are your actual warriors who have to deal with all the stress and difficulties. Their opinions and suggestions can really be invaluable. This can save you from making incorrect or unnecessary purchases apart from increasing the efficiency of your hospital. Also, you need to involve them for training purposes as well which as you know, is a crucial aspect as well.
Hope you found the post useful. For more information related to hospital furniture in India or patient examination table, feel free to get in touch with us.