The requirement for hospitals is increasing steadily. To establish a hospital, numerous specialized services along with essential products and services are required in order to function smoothly and effectively. A hospital cannot run without its various equipments along with compulsory hospital furniture like beds, stretchers chairs and a host of other furniture items.
A hospital includes multiple sections where patients are admitted. General wards in the hospitals usually include a placement of multiple beds in a single hall alongside each other. The wards hold a capacity of admitting several patients at a time. Usually, the fee for these wards is lesser in comparison to the rooms with single occupancy. The general hospital ward beds are equipped with the multifunctional facilities at a basic cost.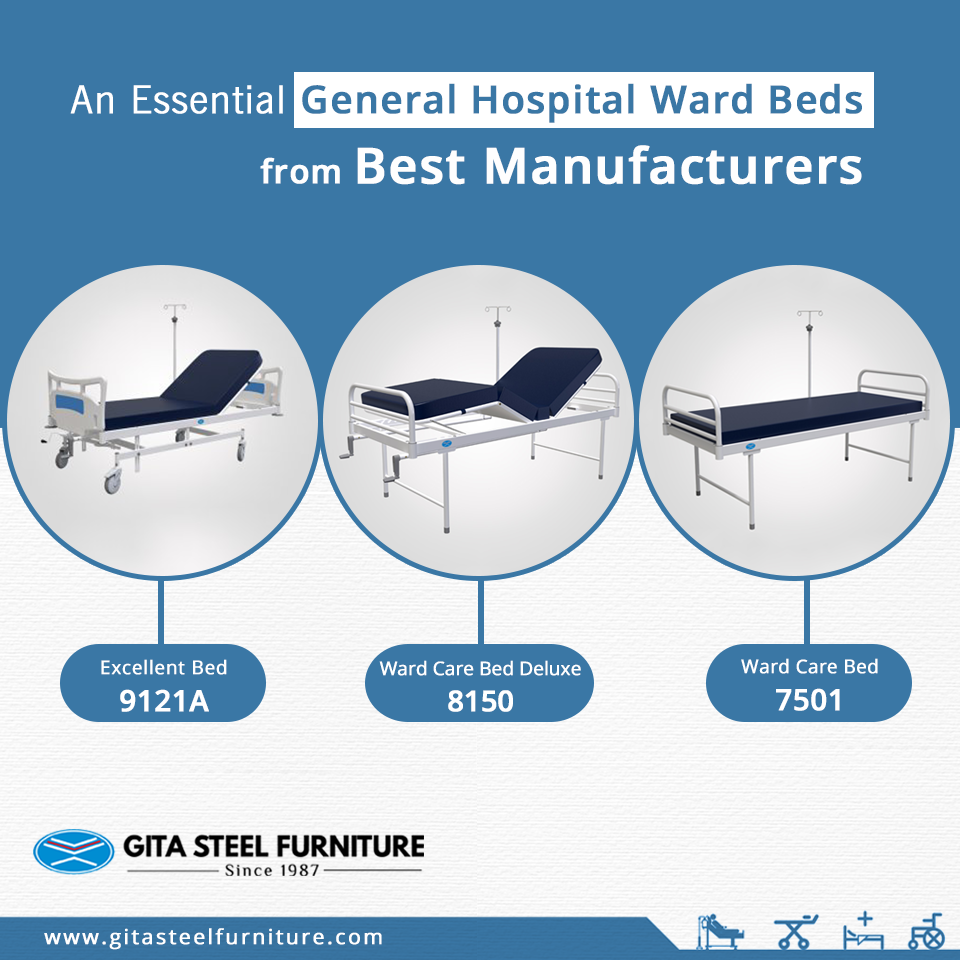 Types of General Hospital ward Beds
There are many types of general hospital ward beds that are comfortable as well as useful for the patients.
Regular General Ward Bed: This is a basic bed in the wards in the hospitals which comes with standard height and width. The bed is made of high-quality stainless steel along with tubular head bows and foot bows along with vertical tubular support. The top of the bed is made of perforated sheets.
Plain Bed with Backrest: This is a type of bed which is specially designed for patients to take rest or to conduct small treatments. It is used by most of the dispensaries. Made with high-quality stainless steel, this bed is extremely beneficial in hospitals.
Foldable Beds: These types of beds can be foldable from head as well as from the foot area. It is extremely essential in the cases of foot fractures.
General hospital ward beds are extremely essential for any hospital and are easily available at some of the leading general hospital bed manufacturers. They are quite simple and basic in nature but they manage to fulfill the needful. With the economical cost, these general beds are an affordable option and are used by numerous dispensaries and small nursing homes. Gita Steel furniture offers a unique range of general hospital ward beds which are of supreme quality at the most affordable prices.